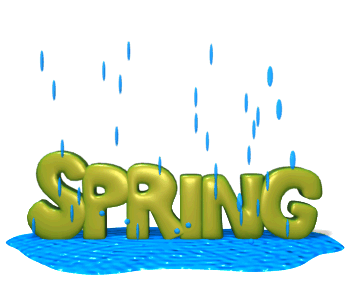 Here we are in the beginning of March, and Grade 3 is working very hard in all areas of the curriculum.
The class is working on Lenten activities which include prayers, Stations of the Cross, and reading a saint of the day as well as offering special sacrifices and almsgiving. We will also be reading, Who Was Jesus. I would like to congratulate Grade 3 on the lovely job they do at all our school masses, especially our recent Ash Wednesday Mass. The 3rd grade students love to sing, and they add beauty and reverence to every mass.
We will beginning working on our Science Unit about Owls. We will learn about the Owls of Rhode Island along with basic owl biology, the life cycle of the owl and all of their unique adaptations. We will also explore the owls' digestive system while dissecting an owl pellet. In addition, we will be observing an owl on an Owl Cam. We will watch the daily activities of the nesting owls and their owlets while taking notes in our Science journal. This is an exciting event because we live stream an owl's nest all the way from Savannah, Georgia hopefully showing some baby owlets. A small research project will be assigned to enhance this Owl Unit. Watch your travel folder for instructions on our owl project. The Aubudon will visit on March 29th. This is so exciting because a native Rhode Island owl will pay a visit.
A quick overview regarding homework:
Spelling is assigned on Monday with sentences written Monday and Tuesday and ABC order Wednesday.
Grammar is on Thursday.
Spelling packet is due on Friday.
Math is assigned on a daily basis along with a Science, Social Studies, Religion or writing page.
Please check your child's agenda on a daily basis to ensure that homework is completed. If the homework is not completed, it makes for confusion the next day when we work on these assignments.
We have been working on mastering our multiplication tables. There are still a few students struggling with the 6, 7, and 8 tables. Because they struggle with these facts, they are finding division very difficult. Please reinforce these facts at home. You may use flash card or the handy chart I sent home. If you need another one, I will gladly supply a replacements.
I would like to take this opportunity to thank you for all your help throughout the school year. Thank you to all the parents who sent in Valentine treats for our party. A special thank you to Mrs. DiSanto, Mrs. Andrews, and Mrs. Hennessey for their assistance at our party.
If at anytime you have any problems or concerns, please feel free to contact me.
Happy St. Patrick's Day and St. Joseph's Day!
P.S. We need Kleenex!
Mrs. Furtado
THINK SPRING!!