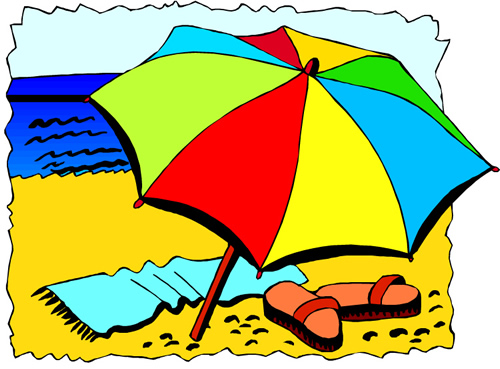 It does not seem possible that this year has come to a close. This year has brought many happy days for our class as well as the St. Luke's community. Our class has matured into academically, socially and spiritually advanced 3rd graders.
I am very proud of all that each student has accomplished over the past year. Each one brought with them a special gift, and has shared that gift with their fellow classmates as well as myself.
I will miss their happy faces, but I am confident that they will flourish even further next year in 4th grade.
On Tuesday, June 1st we took our field trip to the State House. Grade 3 was fortunate to receive a special guided tour of the State House and learn about its marvelous history. Also, our mock session provided great insight as how law are made. The children were so exciting speaking into microphones and debating issues such as seatbelts on buses, giving up February vacation, and retaining cursive handwriting in the curriculum, as well as voting on each of these timely issues. In addition, they were able to see special documents including The Royal Charter and Roger Williams' special note from his Wampanoag friends. They were very impressed to see all the books in the State House Library, many dating back to Rhode Island's inception. It was a wonderful, memorable trip. Thank you to Mrs. Sao Bento, Mrs. Andrews, and Mr. Welch for chaperoning.
Flag Day is June 14th. Our Flag Day celebration will take place on June 14th at 10:45 am and Grade 3 will participate in this special ceremony. Each student will be provided with an American Flag. This year's theme is "Are You a Guardian of Our American Flag"? They will explain all about flag etiquette. Special patriotic songs will be sung, and their meanings will be shared. We hope to see you at this very special Flag Day ceremony!
Each child will receive some extra math work. I will explain to the children what they should accomplish when working to keep up with their multiplication and division. Some students still need to work on their 6-9 tables. It is imperative that they have these tables mastered by the beginning of 4th grade. Mrs. Collins, the 4th grade teacher, will be instructing the class about their summer math work and the summer reading that they will be assigned. I also encourage your child to read 20 minutes a day which will help with fluency and comprehension skills.
It is also helpful for your child to write in a journal, whether it be to look up new word, job down something important that happened, or write about an interesting place they may visit over the summer. I will be sending home some extra cursive handwriting practice. It is not mandatory but will help to maintain their beautiful cursive handwriting.
I would like to take this opportunity to thank you for being so supportive and willing to help in the classroom with all our needs, no matter how large or small. I appreciate all your help and hard work, which made our year such a great success. A special thank you to Mrs. Faris-DiSanto, and Mrs. Andrews, who helped with all the class events throughout the year. Without their help, many fun, creative events would not have taken place. Thank you also to the parents who sent in supplies, special treats, hand sanitizer, Kleenex and sweet treats. "Thank you is not enough."
Have a wonderful, restful and safe summer. Remember that your child will always hold a special place in my heart.
Thank you and God Bless,
Mrs. Furtado
*Fun websites
www.ABCya.com
www.fun4thebrain.com